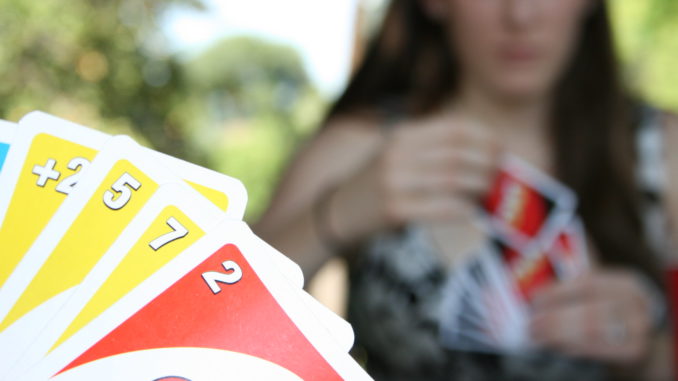 RED DEER, AB
After a surge in paper cuts and Hawkins Cheezies-coated fingers at the tournament in the MB church youth room in Red Deer this winter, the International Uno Federation has decided to cancel the remainder of this year's World Junior Uno tournament.
"It's really quite sad. The Penners of Maryfield, Saskatchewan were fuelled on Diet Pepsi and really poised to take it all this year," said Uno play-by-play man Dave Anthony of Steinbach's Country 107 radio. "I mean, you should see them play. They always remember to say 'uno' when they have just one card left. They never forget. Ever. They're incredibly talented."
But it was not meant to be, as the Maryfield Penners and their arch-rivals the Friesens from across the line in Kola, Manitoba will be sent home without anything being resolved.
"I hate to see things go down like this," said Dave Anthony. "If there was anyone who could take down the Penners, it's the Friesens who always know just when to play a +4. It's sad to see the whole thing cancelled just because of a few Cheezie-stained Uno cards, but it's better to be on the safe side, I suppose."
The IUF is hoping to finish the remaining games sometime in 2022, but they'll have to work around the tight Dutch Blitz league schedule.
(photo credit: Alexandra P/CC)