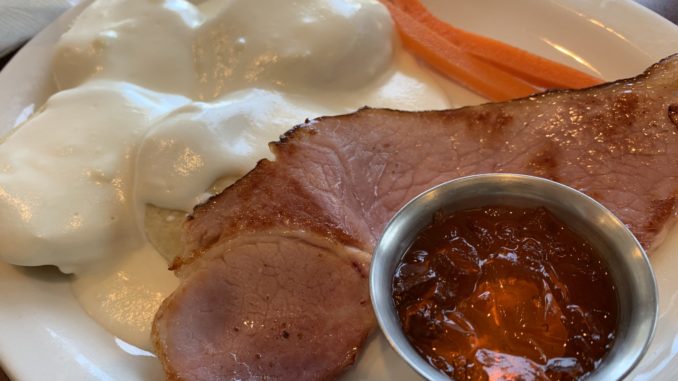 STEINBACH, MB
Mr. Colin Berg is being hailed as "Steinbach's most adventurous eater" this week after he went out on a limb and ordered the ham rather than the farmer sausage to accompany his vereniki.
"I've been dining at the MJ's Kafe every Monday, Wednesday, and Thursday for over thirty years," said Berg, "and I've never once deviated from my plan: 4-vereniki dinner with farmer sausage and komst borscht on the side. But I figured with all the upheaval in the world as of late, I thought, 'what the heck, Colin, let's go with the ham.'"
Berg found the ham "absolutely delicious" and says he'll be adding it to his rotation in the future.
"Man does not live on foarmaworsht alone," said Berg. "I think that's in the Psalms of David somewhere."
Berg claims it was he wife Edna who prompted the switch to ham.
"She's always telling to try new things," explained Berg. "I mean, last Sunday afternoon I meddachschlopped to the left of her rather than the right for the first time in our married life! She even told me something about jantsied and how they have rhubarb sauce on their vereniki, but I'm still a little skeptical of that."
Berg greatly enjoyed his MJ's lunch and briefly considered asking for the coleslaw over the orange Jell-O, but thought that would be going just a bit too far.