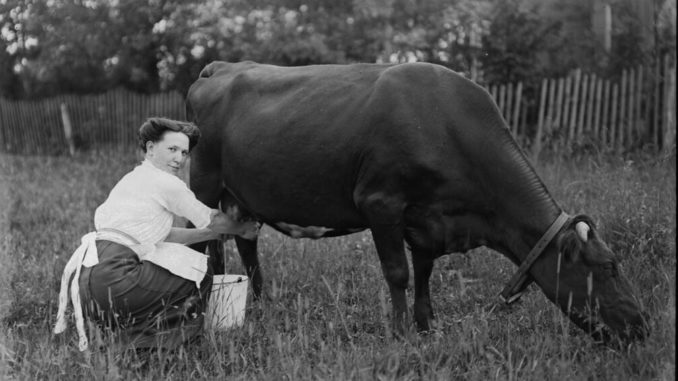 WINKLER, MB
It seems everyone's working from home these days. For the Mennonites of the Pembina Valley, this trend is nothing new.
"Oba! Working from home yet? What else do these Englishers even do with themselves at home?" wondered Mrs. Agnes Bergmann, grasping a nearby udder in her firm grip. "My Henry and I take a nice nap every Sunday afternoon, but otherwise we're always at home and we're always working."
Mr. and Mrs. Bergmann have been working from home ever since they got married at age 18 and 19 and bought a small dairy operation.
"I mean where else are we supposed to milk the cows?" said Agnes. "They don't really like it when we bring them into the office."
In an effort to boost the economy and bring workers downtown again, the City of Winkler is thinking of adopting a new bylaw which would allow employees to bring their own cows to work.