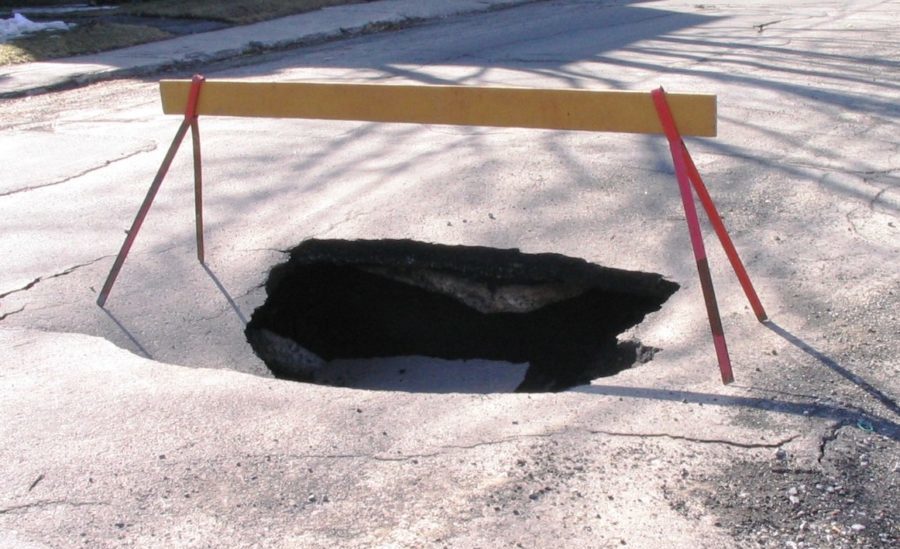 WINNIPEG, MB
After more than a week of searching, a local Mennonite family has been declared 'officially lost' after their horse and buggy plummeted into a gigantic pothole on Henderson Highway at the end of March.
"We sent a rescue team down there, but unfortunately we haven't been able to locate them," said City of Winnipeg spokesperson Arnold Bauer. "Sadly, they've become 2017's first victims of Winnipeg potholes. We've informed their relatives…"
There was, however, a glimmer of hope on Tuesday after the mournful neighing of a horse could be heard down the pothole.
"It was faint, but multiple witnesses report hearing the sound of a horse…as well as some somber hymn-singing," explained Bauer. "But it was to no avail as they were just too far beneath the surface of the earth to recover."
Bauer explained that the city was doing everything it could to prevent tragedies of this sort from occurring in the future.
"We're planning on spending between $17 and $20 on pothole repair this year," said Bauer. "We believe this investment will ensure that a tragedy of this type only happens once or twice a week."
(photo credit: by Robbie Sproule/Modified/CC)