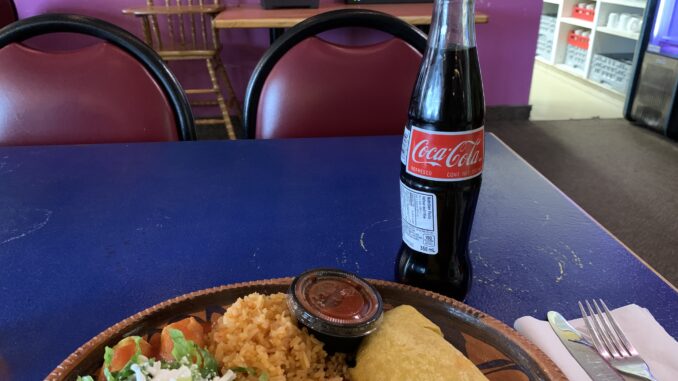 WINKLER, MB
For decades, Steinbach man Dave Harder, 43, had been content to drink inferior Canadian or American Coca Cola. That all changed this week, however, as Harder finally got a taste of real Mexican Coke and some delicious empanadas at Flavors of Mexico over in Winkler.
"I figured, when in Winkler do as the Winklerites," said Harder, cracking open the bottle. "Dietschlaund, this stuff is delicious!"
Harder says he's not too picky when it comes to beverages and will often accept Papsi when no Coke is available.
"But from now on, even that won't be good enough," said Harder. "How can you go back to that high fructose corn syrup when you've had a taste of Mexican Coke?"
Harder returned to Steinbach and regaled all his friends with tales of Mexican Coke he scored in Winkler.
"That earned me a brief conversation with the RCMP," said Harder. "But I clarified the situation and they let me go. They prefer Mexican Coke, too, it seems."
Harder says he's going to look for real Mexican Coke in Steinbach, but so far all he can find is Jaritos.