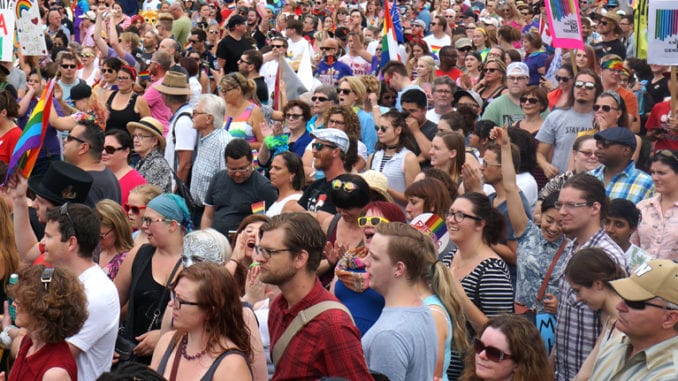 STEINBACH, MB
After visiting Steinbach for the first time during this year's Summer in the City and Steinbach Pride events, tens of thousands of Winnipegers have decided it's "a pretty nice place" and are planning to stay.
"The people are actually really great," said new Steinbach resident Patricia Davies, 41, formerly of Charleswood. "The housing is affordable, the streets are clean, and it's really only a short drive to 'the big city,' as I'm now in a habit of calling Winnipeg."
The new migrants are radically transforming Steinbach into an even more diverse community than it already was. Plautdietsch is rarely spoken in coffee shops anymore and it's now not uncommon to see non-nuclear families enjoying the afternoon together at AD Penner Park or the Aquatic Centre.
"I know that my Winnipeg friends will never visit me here because it involves driving a few minutes, so I've encouraged them to move to Steinbach, too," explained Davies. "I came here for the Pride parade and fell in love with the place."
With Pioneer Days coming up shortly, Steinbach is expecting a further rise in immigration from Winnipeg.
"Every time people come here and see the place for itself rather than what's reported in the media, they're impressed," said one local city councillor. "It seems that Steinbach doesn't suck nearly as bad as people who've never been here think it does."
(Photo Credit: steinbachonline.com)