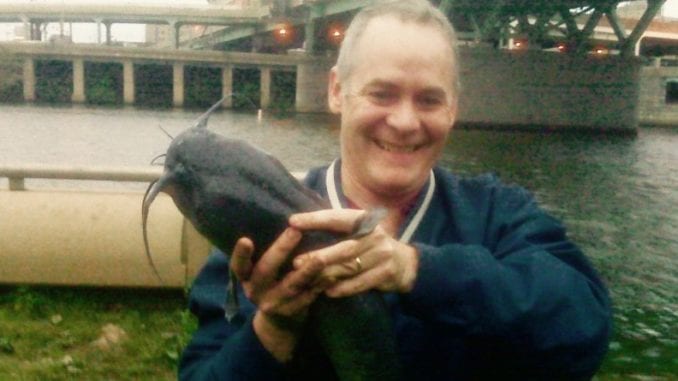 WINNIPEG, MB
Despite the large quantities of raw sewage that's routinely dumped into the river, local man Alexander Penner of North Kildonan decided that eating a fish caught in this delightfully polluted river was a not-miss item on his bucket list.
"I figured, what the hell," said Penner. "A little human waste and garbage never hurt anyone."
After a fishing trip with his brother Robert this past weekend, Penner hauled in a nice 20 pound catfish which he immediately filleted and threw on his Coleman BBQ.
"You can't be serious," said Bob. "Aren't you going to release that thing? You know this is the Red River, right?"
Despite his brother's warnings, Penner cooked up the fish, added a little salt, pepper and butter, and claimed it was "absolutely delicious."
"I must say, there wasn't a trace of feces," said Penner. "More people should take this risk."
Penner says now that he's eaten a Red River fish, he plans to find adventure in other ways. Also on his bucket list are participating in an amateur pufferfish cookout and spending an afternoon having a lovely picnic at Chernobyl.
(photo credit: Neil McManus/CC/modified)