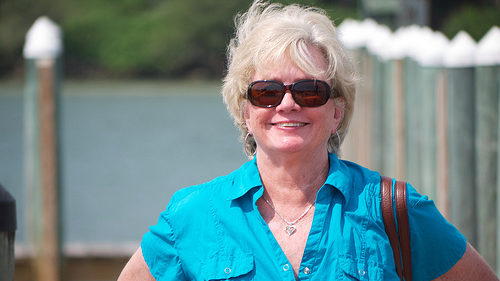 LANCASTER, PA
Now that she's turned 60, Mrs. Martha Snyder, a Mennonite woman from Lancaster, has decided to hang up her cleats and retire from bearing any more children.
"I've been pretty active at child-bearing ever since I got married at 18," said Mrs. Snyder. "I've averaged one a year since then, and there were a few sets of twins, too…"
Mrs. Snyder is believed to be the most fertile woman in the world with 47 children, including a newborn named Arthur, who she claims will be her last.
"I talked it over with Henry and he agrees it's time to quit," said Mrs. Snyder. "If the Lord blesses us with a few more, well then we'll be happy with that, too, but as far as it's up to me, we're just about done I'd say."
Mrs. Snyder has already received more than thirty phone calls for Mother's Day this morning.
"It's always nice to hear from Anne, Pat, George, Benny, Billy, Sarah, Andrew, Aggie, Colin, Matthew, Morgan, Rachel, Amy, Anne II, Abe, Kenton, Erin, Peter, Theresa, Daniel, Menno, Rebecca, Alissa, Bradley, Isaac, Lauren, Timothy, Don, and Kelly," said Mrs. Snyder. "James, Mary, Robert, Michael, Elizabeth, Linda, Carol, Justin, Justine, Heather, Maria, Martha, Jacqueline, Judy, Howard, Abigail and Phillip still live at home, so I'm looking forward to what they have in store for me. They always like to surprise me."
In addition to being the most fertile woman in the world, Mrs. Snyder is also believed to possess one of the world's best memories.
(photo credit: by ForthDude/CC)