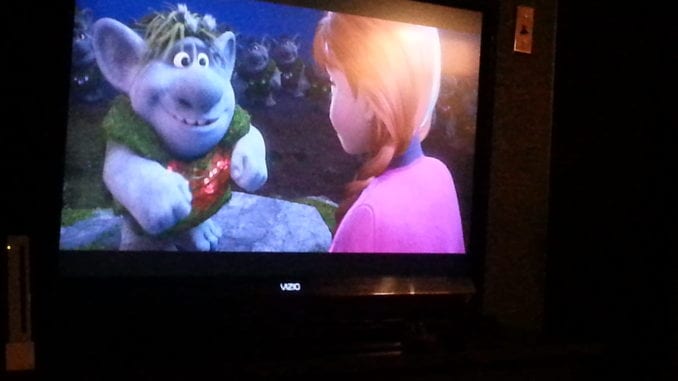 HILLSBORO, KS
Seemingly unable to watch anything else at all these days, the Penner kids of Hillsboro have had Frozen 2 up on the flatscreen Samsung for the past two weeks straight.
"Ugh, they're not even doing their chores anymore," said an exasperated Mrs. Penner. "It's just a Frozen 2 marathon from morning 'til night. I swear, if I have to hear 'Into the Unknown' one more time I think I'm going to move in with my mother-in-law and let Earl handle things around here on his own."
The Penners kids, Peter, Lisa, Melissa, Jessica, Samantha, Alex, Mikey, Dylan, Carter, Anthony, Greg, Emma, and little Jehoshaphat just can't seem to get enough of Elsa, Olaf and their zany antics.
"I tried to throw on Despicable Me, but it was a no-go," said Mrs. Penner. "Even Mary Poppins couldn't lure them away from that infernal land of ice and snow."
Apparently the same thing happened this past fall with Toy Story 4, when things got so bad that Mrs. Penner had to check herself into a monastic retreat centre for three months just to recover.
"It's tough being a parent these days," said Mrs. Penner. "In my day, we had to wait a whole week to watch the second half of Herbie Goes Bananas the next Sunday afternoon. Kids these days will never know…"
Mrs. Penner does see a silver lining in the situation, however, as the Penners are going to absolutely destroy the Klassens at Hillsboro Mennonite's annual Disney trivia competition/soup and pie fundraiser  this fall.