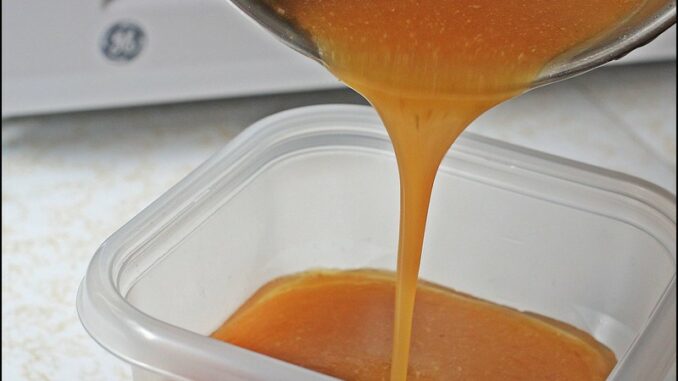 WINKLER, MB
In what has already been hailed as the greatest innovation in Mennonite culinary history, area woman Lois Braun, 57, introduced a new dark, more robust schmaunt fat at the church potluck this week.
"Would you like the helles or the dunkel?" said Braun as she scooped the cream gravy onto several plates. "Don't look at me like that. It's delicious. You should try it."
Braun says she achieves the dark colour by mixing in all the scrapings from the cast iron frying pan.
"It's a lot more flavourful than the regular white schmaunt fat," said Braun. "In fact, it's so nourishing that you might even have it as a main course."
While some have praised her ingenuity, other have accused Braun of altering centuries of Mennonite tradition.
"What's next? A schmaunt fat hefeweizen?" wondered Mr. Wiebe. "Actually that sounds pretty good."
Brian assures Winklerites that her new dunkel schmaunt fat contains just as many delicious calories as the regular schmaunt fat and only trace amounts of alcohol.