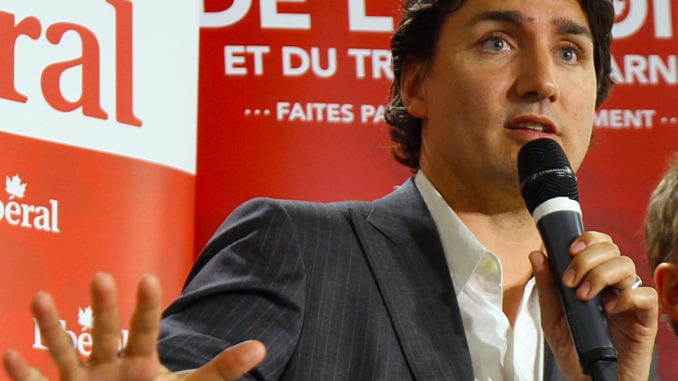 OTTAWA, ON
After video and photographic evidence emerged of Justin Trudeau's racist past, the Liberal candidate for Prime Minister is really wishing everyone would go back to talking about some of his other scandals.
"I remember when I forced two cabinet members to quit and I was found guilty of a wide variety of ethics violations," said Trudeau. "Ahhh, those were the days."
In an effort to "change the narrative," the Liberal Party of Canada has released a series of attack ads that target their own candidate.
"Justin Trudeau: After SNC-Lavalin, can we really trust him anymore?" and "Justin Trudeau: Everyone knows he's just a fake feminist anyway."
"We're trying to get the conversation back to what it was a month ago," said a Liberal Party spokesperson. "It's time people stop focusing on the most recent scandal and start focusing on the scandals from the recent past instead."
Meanwhile, Trudeau has defended his apparent absence at the last leadership debate claiming that he was actually there, he was just wearing invisible makeup.
(photo credit: Alex Guibord/CC)