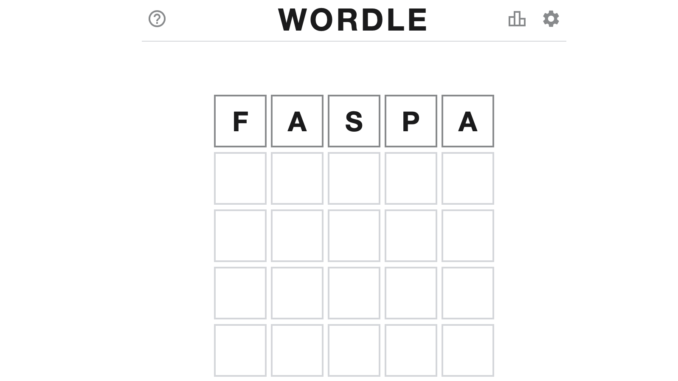 LEAMINGTON, ON
Andrea Broesky, 59, of Leamington is known as an "early adopter" in Mennonite circles. She was the first one in Leamington to get a television (1985), VCR (1998), cell phone (2014), and now she's the first in town to totally dominate on this new Wordle app.
"Faspa was the only 5-letter word I could think of," said Broesky, who says she's retiring from Wordle playing after just one round. "Nailed it in one guess! Beat that, Mrs. Banman!"
Broesky attributes her Wordle success to years of playing Scrabble with Oma at the manor.
"My grandmother is 105 now and is still going strong," said Broesky. "She scoops up those triple-word scores like nobody's business. Of course, we change it up sometimes with a round or two of Boggle."
Broesky says she's convinced some of her friends to try Wordle, but so far none of them have got it on the first go.
"They're trying words like knackzoat, frindschauft, and komstborscht," said Broesky. "I don't think they're ever going to catch on."
The makers of Wordle say they don't know how the word "faspa" slipped into the system, and say it must have been a technical glitch or Russian hacking or something.