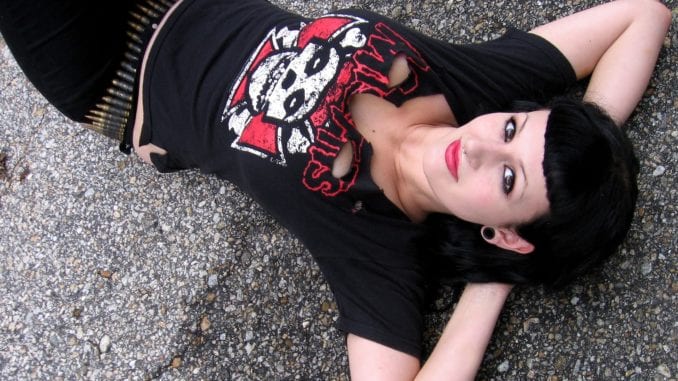 NEW YORK, NY
16-year-old Nicole, who has lived her entire life in the bustling heart of East Village in Manhattan, recently heard about this small town called Steinbach, which immediately spurred her imagination.
"Sometimes I dream about a nice polite Mennonite boy who would whisk me away from this hellhole and take me to Steinbach," writes Nicole. "It's the real East Village..or East Reserve, anyway."
Nicole spends her days dreaming about a life in Steinbach, and her nights playing bass in a punk rock band called The Ramonas.
"I feel really guilty about it. Living in East Village, New York is pretty terrible if you're a teenager with any values at all," said Nicole. "Imagine the least well-adjusted kid in your school starting a breakway clique whose manifesto includes the encouragement of drinking, smoking, rock and roll, having sex for fun, living in cities and staying up way past 9 o'clock. It's embarrassing."
Nicole says she has posters of Menno Simons in her locker at school.
"He's a real heartthrob," said Nicole. "Someday, hopefully, I can leave New York City and hang out with Menno in Steinbach. Even Winkler will do. Anywhere but here."