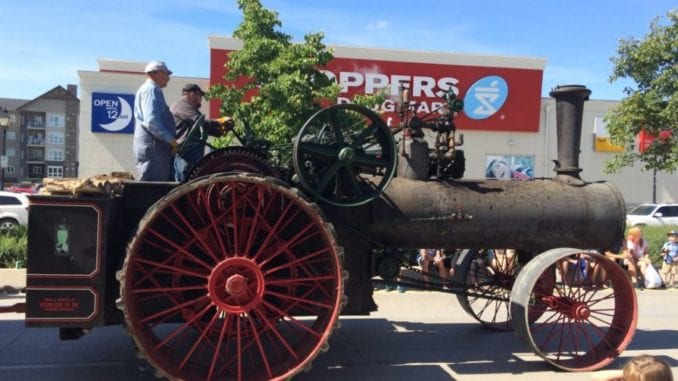 STEINBACH, MB
Steinbach, Manitoba, founded in 1874 by Russian Mennonites, has grown from a tiny village on an insignificant stony creek into a booming metropolis of nearly 15,000 people where anyone and everyone is free to hold a parade.
The city has been inundated with applications to shut down Main Street to hold parades and festivals this summer. In the past month alone the city has shut down Main Street for a street festival, hosted the largest rural Pride parade in the country, and held an outdoor screening of Zootopia. All of this was before today's well-attended Pioneer Days parade this morning.
While the Pride Parade attracted national media attention, the Pioneer Days parade has been noteworthy for its aggressive throwing of candy, and Major League scouts have already signed a number of candy-throwers to lucrative contracts. Some businesses put significant effort into their floats this year with elaborate displays including a mid-90s model pickup truck with the company logo emblazoned on the side. It was a great opportunity to see friends and family wearing company t-shirts…and throwing candy.
Beyond delivery trucks masquerading as floats, the range of entries this year was astonishing. The parade contained everything from hog barn workers gyrating to 'Uptown Funk,' to a Star Wars themed church float, and old time gospel music closely followed by the Homebrewers Association.  However, as always, the highlight of the parade was watching all the little kids plug their ears as the steam engine blew its whistle. With hands over their ears, the children were unable to protect themselves from being pelted by the barrage of candy.
With the success of all these festivals and parades, some have suggested combining them all into one big Pride/Pioneer/Zootopia festival next year. Even St. Pierre's Frog Follies has been asked to join. A decision about parade consolidation has yet to be made, but it's safe to say that if you hold a parade in Steinbach, the friendly locals (and maybe a couple politicians) will show up in droves.