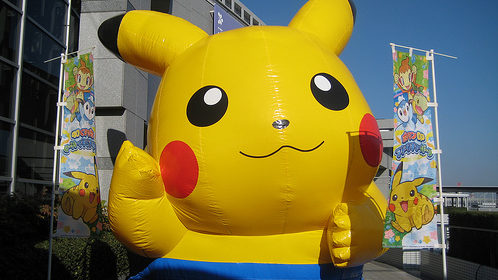 STEINBACH, MB
Despite being particularly slow adopters of new technology, the Mennonites of Southeast Manitoba have not been immune to the Pokemon Go phenomenon. In fact, the Mennonite Heritage Village in Steinbach, which hosts its annual Pioneer Days festival this weekend, is expecting larger than usual crowds as people flock to the museum to play Nintendo's first smartphone game.
"I'm hoping to find Pikachu..and learn a little about Johann Bartsch and Jacob Hoeppner while I'm at it," said 32-year-old Pokemon addict Collin Friesen of Grunthal. "The windmill, the sod hut, the housebarns – these are all great places to find Pokemon…and learn about 19th century Mennonite life."
Heritage Village staff are concerned that the focus might be less on learning about Mennonite history than it normally is.
"I hope people don't forget that it's called Pioneer Days, not Pokemon Days," said MHV director Barney Dueck. "I suppose it's okay if people don't understand the full historic and cultural context of the Mennonite migration to Manitoba, but I hope that they'll at least take some time between capturing Pokemon and grinding Pokestop for ultra rare loot to read the Schleitheim Confession on display in our museum galleries."
Pokemon Days Pioneer Days begins today at 9:00 am and runs until Monday at 6 pm.
(Photo credit: by Wootang01/CC)