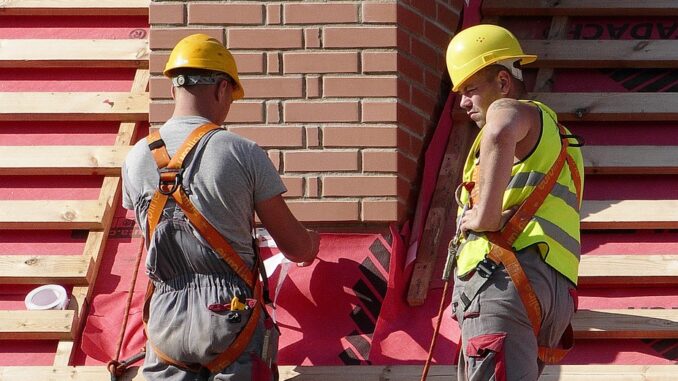 TABER, AB
After searching long and hard all across the country, researchers have found two Mennonite dudes who apparently didn't know hockey was over for the season. The two remaining hockey fans are Jeremy Plett, 21, and Andy Plett, 33, both construction workers from Taber, Alberta. Their constant hockey talk has really baffled their co-workers.
"Seriously? They actually still care about this stuff?" said fellow construction work Dale Wiebe, while holding Jeremy's ladder. "Ugh, they're going on and on about, like, Dallas or Florida or something, as if it matters."
Things got so annoying that Wiebe had briefly contemplated leaving his post as at the ladder, but quickly thought better of it.
"I don't get it. Why are you still watching hockey when all you've got left are some southern American cities that shouldn't even have their own teams?" said Wiebe. "But, you know, that's no reason for me to neglect my ladder-holding duties."
The Plett brothers went on and on about the intricacies of the NHL playoffs, while the rest of the crew was chatting about baseball or the upcoming CFL season or something.
"I'd rather have each one of those southern teams fold and move to Quebec City than for any of them to win a Stanley Cup," said Wiebe. "On second thought, maybe I don't need to grip this ladder quite so firmly."
While Jeremy and Andy Plett are believed to be the only remaining Canadians still watching the NHL playoffs, the league reports at least six or seven fans in the States who are also paying attention.