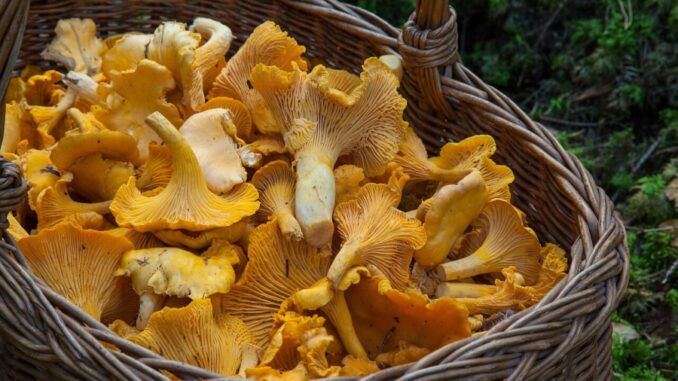 WINNIPEG, MB
In an effort to crack down on mushrooms in the city, local police raided a North Kildonan home this week and seized Mrs. Driedger's basket of wild chanterelles.
"Oba, Harry and I had just arrived back home with our wild mushrooms, when the police pulled up on the driveway," said Mrs. Driedger in handcuffs. "I think they followed us all the way from the Sandilands. They even took our margarine containers of blueberries."
Mrs. Driedger was caught with four ice cream pails full of chanterelles, which police say is just the tip of the iceberg when it comes to Winnipeg's growing mushroom problem.
"I know she looks innocent with those curlers in her hair, but we can't let people like Mrs. Driedger supply mushrooms up and down Henderson Highway," said Constable Pilztjekopp. "We have to curb this behaviour before this mushroom problem spreads to the city's entire Mennonite Brethren population."
Mrs. Driedger has been picking wild mushrooms for decades and this is the first time the police have taken action.
"Next thing you know they're going to take my wild strawberries," said Mrs. Driedger. "Or maybe even my chokecherries! Diewel, what is this world coming to?"
Mrs. Driedger's mushrooms were supposedly seized and destroyed, although the pleasant aroma of fried mushrooms and butter could be detected in the immediate vicinity of the police station this afternoon.