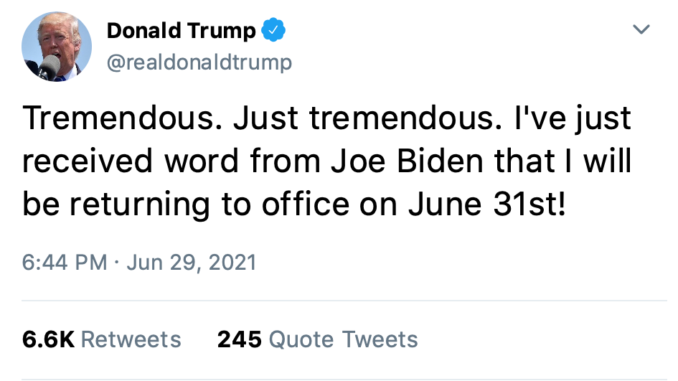 WASHINGTON, DC
According to sources, former President Donald Trump has been biding his time just waiting for his chance to return to the White House on the 31st of June.
"Tremendous news, everybody, just tremendous," tweeted Donald Trump. "I've just received word that I'll be returning to the office on June 31st!"
According to Trump insiders, the returning president will be given until June 34th to move in his stuff and get settled and then will take over things at 1606 Lancaster Pennsylvania Avenue.
"They've finally conceded to our claims about the election," tweeted Trump. "It'll be nice to get back to running the country after our presidential election victory last spring."
Trump supporters were excited for the announcement, while the rest of America was just relieved there are only 28 days in June this year.