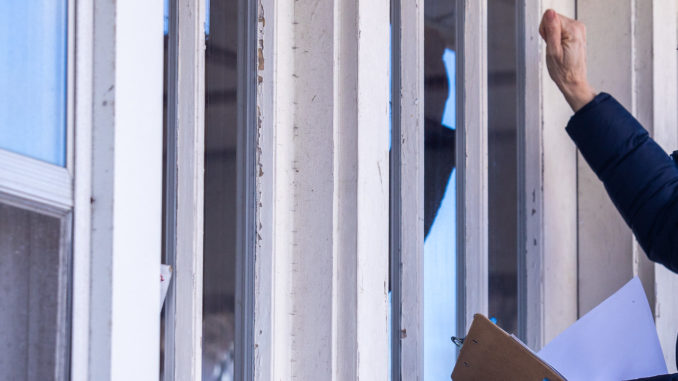 WINKLER, MB
With a federal election on the horizon, southern Manitoban political candidates are clamouring to win over the hearts and minds of the region's largest identifiable group: anti-vaxxers.
"I've been knocking on doors for a week now," said local candidate Tammy Faye Kroeker. "I'm well prepared. I try to speak in a language the anti-vaxxers will understand: memes and YouTube videos."
Tammy Faye Kroeker knocks on each door and presents voters various videos she found on WhatsApp. Kroeker hopes this strategy will help her win the election this fall, though she faces stiff competition from incumbent Jack van Broesky.
"He's giving out free hot dogs and I'm not sure I can compete with that," said Tammy Faye Kroeker. "I mean, there's nothing an anti-vaxxer likes more than a tube of undercooked mystery meat."
The candidates have also been making the rounds at local churches where this key demographic seems to reside.
"When in Rome," said Kroeker, throwing off her mask and shaking hands with the parishioners. "I'm just hoping all these folks will be alive long enough to vote for me."
Meanwhile, Jack van Broesky has been hitting up the local senior's homes, but couldn't find a single supporter as they all have far too much sense for that kind of nonsense.
(photo credit: Elizabeth Warren/CC)