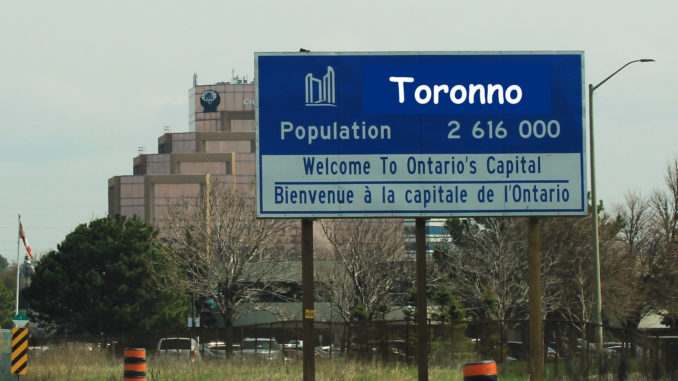 TORONNO, ON
A 31-year-old lifelong Toronno resident, Gord Dueck, has been arrested on charges of mispronouncing the city's name and will appear in court later this week.
"We're a pretty tolerant and inclusive city, but we don't put up with anyone adding that extra T," said Toronno mayor John Tory. "As far as I'm concerned anyone saying that second T can pack their bags and head to Regina or someplace."
A Toronno city bylaw allows only two possible pronunciations of the city name, that being "Toronno", or "Trawna" if you're particularly posh.
"The last time somebody walked around the city calling it To-ron-to he got twenty years to life," said Tory. "After recent budget cuts we barely have the funds for that first T let alone the second one."
In his defence, Mr. Dueck claims he's been spending a lot of time during the padnemic in Zoom chats with folks around Canada and has started to mimic their accents.
"They all seem to enunciate really well and pronounce words as they are actually spelled," said Dueck. "It's really messed up. I'm truly sorry."
If convicted Dueck could spend the rest of his life in a rehabilitation program watching Johnny LaRue videos.
(photo credit: formulanone/CC/modified)