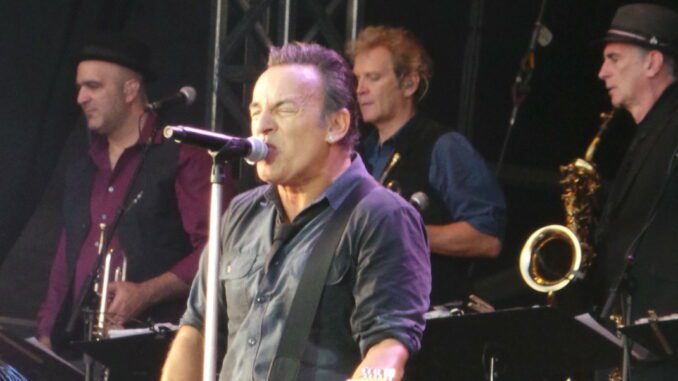 WINNIPEG, MB
More than 50 years into his career, rock icon Bruce Springsteen will finally be experiencing a Winnipeg winter later this year and local fans are excited at the prospect.
"We've been trying to get Springsteen to freeze his ass off in our city for decades," said superfan Bill Wiebe. "I've seen Springsteen dozens of times all over the world, but never right here in one of our dreadful Winnipeg winters."
Springsteen is scheduled to play Winnipeg on November 10 and local retailers are champing at the bit.
"We're hoping to sell parkas and toques to the whole E Street band," said local toque-seller Dwight Peters. "I've checked the records, and not a single member of that group has ever been here in winter."
Springsteen had briefly considered playing the hockey arena, but fans are begging him to play the outdoor football stadium, which would give him and his fans a more authentic Winnipeg winter experience.
"It's been a long time, Winnipeg … too long," said Springsteen. "I'm looking forward to the frost bite!"
Rumour has it Springsteen will be following up his Winnipeg winter show with a concert in the scorching Paraguayan Chaco.
(photo credit: Mark Kent/CC)