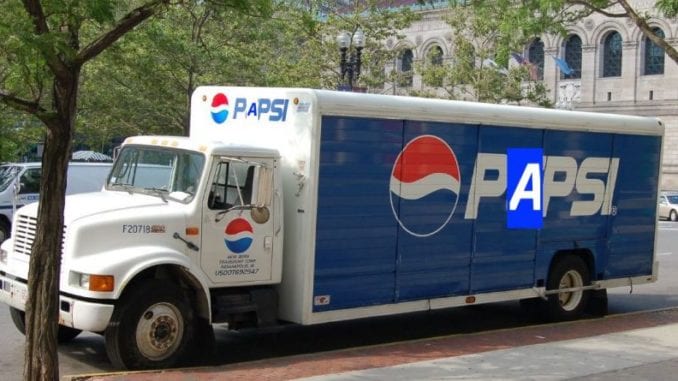 ALTONA, MB
Due to slumping sales, Pepsi-Cola is undergoing a name and logo change in certain markets such as the Pembina Valley, Fraser Valley, Chihuahua and the Paraguayan Chaco. The cola will now officially be known by its Plautdietsch name 'Papsi.'
"It tastes exactly the same, but now Mennonites will feel more at home drinking our product," said Papsi-Cola spokesperson John Pemberton. "We'll also be offering Diet Papsi and Papsi Lime. Papsi Max will now be known as Papsi Sea Goot Oba Yo."
Papsi-Cola also plans to expand their product line with the release of a new Ravel-flavoured Papsi beverage.
"Our new Papsi Ravel tastes espash'ly excellent with a bag of Old Dutch Salt n' Vanagar Shaps," said Pemberton. "We're certain we'll regain market share in Mannanite country."
The product hits the shelves this week in Winkler and will expand throughout the region over the month of August.
"We plan to test it out in Vankla first," said Pemberton. "If that goes well, we'll be rolling out Papsi-Cola in Chortitz, Friedensruh, Blumengart, Hochfeld, and Reinland. We'll maybe even let some Mordeners get some if they promise to behave."
The new Papsi-Cola has already received an official seal of approval from Reverend Jakob B. Krahn over at Gnadenthal EMC.