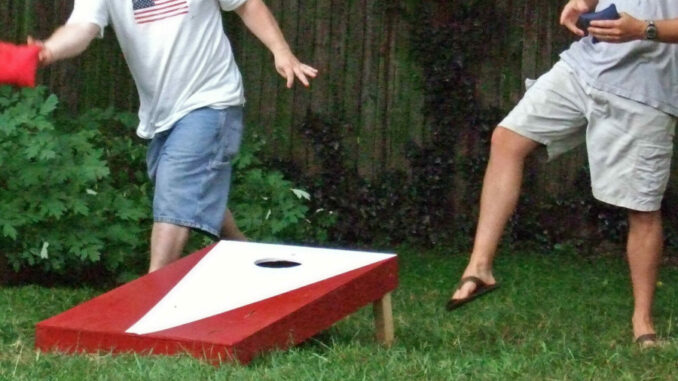 HENDERSON, NE
The news sent shockwaves across the sporting world this afternoon, after it was announced that the PGA Tour would be merging with their longtime rival Mennonite Cornhole League.
"It was a long hard negotiation," said PGA Tour Commissioner Jay Monahan. "They had us singing hymns and stitching quilts like there's no tomorrow, but in the end I think the addition of a few beanbags will be good for the game of golf."
The new league will feature a hybrid of the two games, with golfers expected to put down their clubs and toss a beanbag once they reach the green. Not everyone is a fan of the merger, however, with several high profile golfers such as Rory McIlroy more than a little upset.
"Those Mennonites are going to destroy the sport of golf," said McIlroy. "I mean the game is slow and boring enough as it is without a 2-hour sermon after every hole."
The new league plans to begin play this fall, although a few golfers have already said they won't participate unless they also merge with the Mennonite Horseshoe Tossers Association.
(photo credit: Joe Loong/CC)