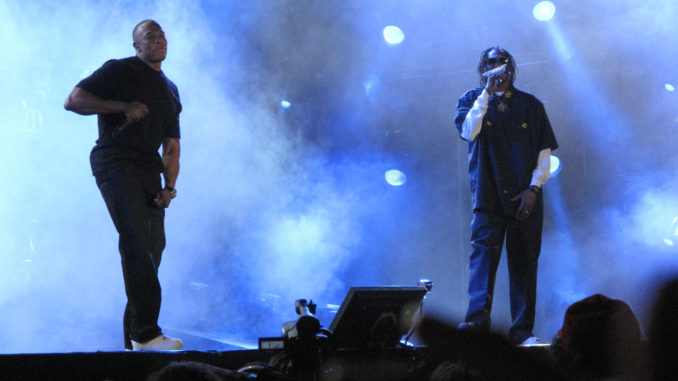 FRESNO, CA
After their stellar performance at the Super Bowl this weekend, Dr. Dre and his all-star lineup of 90s rappers have been invited to perform at the West Fresno Mennonite Ladies Faspa and Quilt Auction this Sunday.
"We've got Snoop, Eminem, Mary J. Blige, and even Dre himself," said Martha Reimer of the West Fresno congregation. "We've given them full creative control, but we've asked Eminem not to cuss quite so much."
After a serving of dill pickles and cheddar cheese, the seniors in attendance will be treated to a medley of mid-90s hip hop hits.
"I'm really looking forward to 'Sensual Seduction' and 'In da Club,"" said Mrs. Reimer. "My granddaughter said 'faspa is totally going to be lit.'"
The West Fresno church is also really looking forward to a performance by rapper 50 Cent, who, rumour has it, got his name from the size of generous tip at a local restaurant after church one Sunday.
(photo credit: david_hwang/CC)