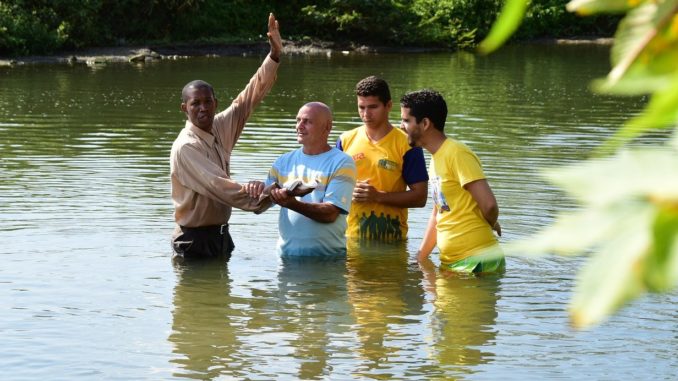 PHOENIX, AZ
Thousands of Roman Catholics who were incorrectly baptized by a local priest will have to be rebaptized pronto or risk eternal damnation.
"For decades I said 'we baptize you' when I should have been saying 'I baptize you,"" said local priest Bishop Timmy. "This means everyone I've baptized in the last thirty years will have to do it over again … just like the Mennonites."
Mennonites around the globe were super excited about the announcement.
"I told you you have to do it twice," said Pastor Abe of Manitoba Colony, Bolivia. "See, even the Catholics are rebaptizers these days."
The issue has prompted the Roman Catholic church to finally issue an apology for persecuting Mennonites all those centuries ago.
"We burned many of you at the stake and for that we're sorry," said Pope Francis. "We've had a change of policy and now we're totally good with re-baptisms. From now on, we'll only burn people at the stake after like five or more baptisms or something."
Upon hearing the news, Anabaptists around the world scrambled to get baptized a third time just to prove they were holier than the Catholics.