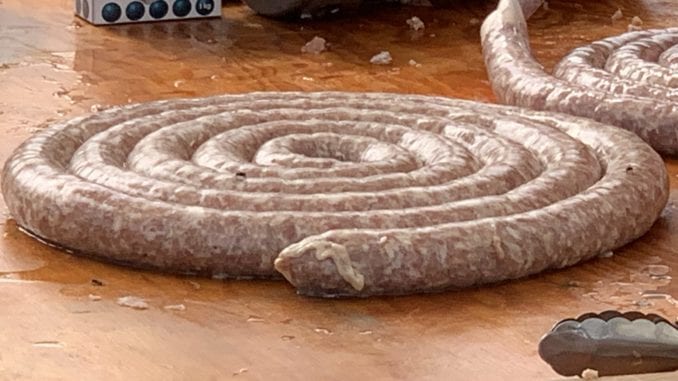 GRUNTHAL, MB
The town of Grunthal is in high alert this week after fifteen foot long python was seen chilling on the table during faspa after church.
"But, then it just went missing," said Mr. Warkentin. "And that's what's really unsettling. I think it must be on the loose in the community somewheres."
Grunthalers are locking their doors and keeping the pets inside until the creature is caught.
"I think it might have been someone's pet," said Mr. Wakentin. "My Martha tells me that Mr. Loewen has got the longest snake in town … that's the rumour at the sewing circle anyway."
Mrs. Warkentin, however, said she'd seen Mr. Loewen's pet snake and it looked nothing like the specimen that escaped after faspa.
"I'm not sure if we'll ever see that snake again," said Mr. Warkentin. "Although I've heard it's been spotted somewhere near the Wiebe smoke shack."