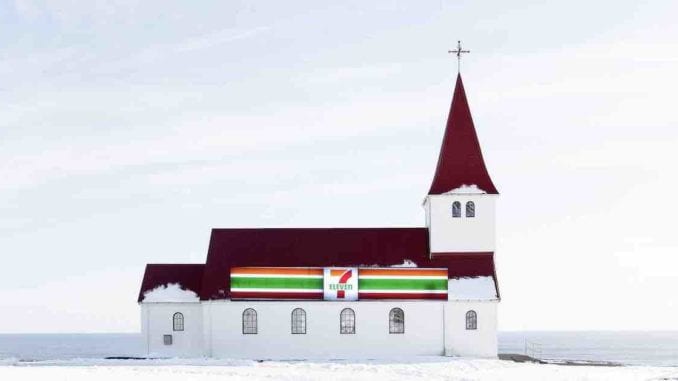 SASKATOON, SK
The EGCMB Church of Saskatoon has installed five Slurpee machines and a place to rotate the wieners so that they can reopen as an essential business this Sunday.
"Come for the gospel, stay for the bean burritos," said Pastor Dan. "This week I'll be preaching from the minor prophets and handing out jalapeno cream cheese taquitos to the first five hundred customers … I mean worshippers."
Pastor Dan is hoping his new church will appeal to Saskatoon's cannabis-using population.
"Got the munchies? Need a Psalm or a few Proverbs? Well you've come to the right place," said Pastor Dan. "We've also got an amazing selection of gently used magazines … though Mrs. Ens has already turned around the racy covers."
The best thing about the new 7-Eleven/Church is that it's open around the clock.
"Prayers will be held in the refrigerator aisle next to the French onion dip and green apple soda," said Pastor Dan. "Trust me, after that combination, you're going to need to say your prayers."
Guests will be asked to leave a tithe plus 5 percent for GST at the till on their way out.
(photo credit: ajay_suresh/CC/modified)