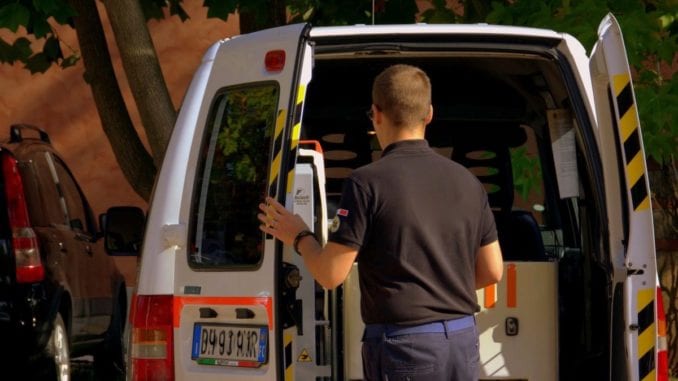 GOSHEN, IN
Four Yoders and two Millers were rushed to the hospital in Goshen this week after Mr. Yoder decided to relinquish his driving duties and let Jesus take over.
"I was heading down the 33 towards Elkhart, when I just decided to let Jesus take the wheel," explained Yoder. "So I just put the cruise control on and scooched on over to the passenger seat."
Having recently got a wheel alignment, Yoder said everything seemed to be going fine, until they had to make a sharp left turn on Lusher.
"The car just when straight on through and slammed into the Millers," said Yoder. "Luckily there were only minor injuries, but this whole thing has really shaken us up. We're all really starting to question the theological veracity of country lyrics."
Yoder has been charged with Driving Under the Influence of Carrie Underwood and, if convicted, could face up to three years in prison listening to that song not stop. Thankfully for Yoder, his pastor has been a real support in his time of need.
"I'm warning everyone against taking Carrie Underwood too literally," said Pastor Jim. "In terms of driving advice derived from Christian pop culture, it seems to me that 'God is My Co-Pilot' is a much safer option."