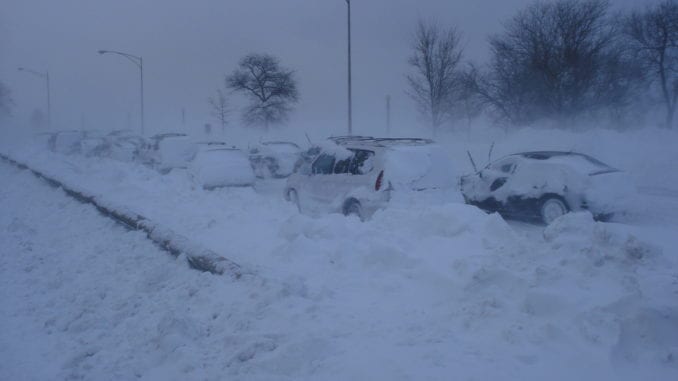 WINNIPEG, MB
The votes are in and Winnipeg has decided overwhelmingly to restrict access to its most famous intersection to anything other than fierce winds, massive blizzards, devastating ice storms and maybe a tornado or two.
"It's simply impractical to open it up again to anything else," said Mr. Penner, "including cars."
Winnipeggers believe there is something mystical about Portage and Main, which means it can only be accessed by inclement weather patterns.
"First we got rid of the street cars. Then we got rid of the pedestrians. It only make sense that we get rid of all the motorized vehicles and return the corner to elements," said Penner. "I'm really looking forward to seeing this place in January!"
Penner says there may be a few exceptions for stalled cars and trucks needs a boost, but if your motor's running you won't be allowed on Portage and Main.
"Those passageways they've got down below are plenty big enough for a Kia or Honda Civic," said Mr. Penner. "Ultimately we'd like to see a downtown completely free of people altogether."
Pro-blizzard activists were excited about the results, saying they hope their vision of a pedestrian-free Winnipeg will spread throughout the city.
(photo credit: Timothy Brown/CC)