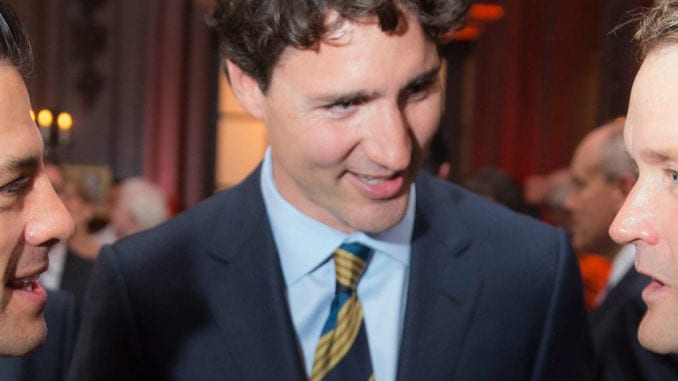 LONDON, UK
The cameras were rolling at Buckingham Palace this week when Canadian Prime Minister Justin Trudeau shared a Plautdietsch joke with a group of world leaders including Boris Johnson, Emmanuel Macron, and Mark Rutte.
"Aules haft en enj," began Trudeau. "Bloss de worscht haft twee."
There were a few polite chuckles, most notably from Dutch Prime Minister Rutte, who didn't even require a translator to understand the joke.
"Oh, that's a good one," said Rutte, patting Trudeau on the back. "Those Canadian Mennonites seemed to have rubbed off on you, I see!"
The laughter soon stopped, however, when they discovered the cameras had captured the entire conversation.
"Oh, wow, Trump is not going to like this," said Trudeau. "He's always upset whenever he misses a good Plautdietsch joke."
Trump held a press conference later in the day where he said he was totally fine with it and had "heard that one a million times before anyway."
(photo credit: Presidencia de la República Mexicana/CC)