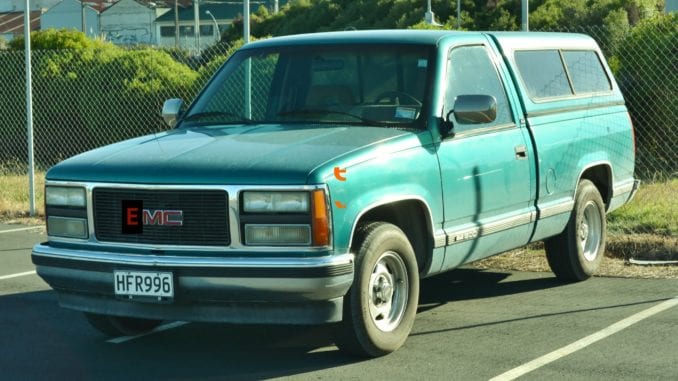 RIDGEWOOD, MB
When the Duecks of Steinbach were in the market for a new vehicle that could transport their growing family, they test drove a lot of trucks, but ultimately could not resist getting into a brand new EMC Sierra 1500.
"Mensch ekj saj! When I saw that truck there, I said, Nettie, this is the truck for us," said Henry. "We can fit four kids in there with Nettie and I, plus the teenagers in the back yet."
The all-new EMC Sierra features none of the frills of the some of its competitors, such as air-conditioning, heated seats, or a functioning radio, but this was just fine with Mr. Dueck.
"Let the MBers have their fancy radios and cassette decks," said Dueck. "We get all the music we need singing 'Church in the Wildwood' together as a family."
The Duecks are excited to pull up in their new ride at the Ridgewood Church this Sunday.
"We've already got the record for most Duecks in a single truck," said Mr. Dueck, "and when Nettie gives birth in February we'll smash that record!"
Meanwhile a family of local General Conferencers is considering getting themselves a brand new Prius or trading it all in for one of those fat-tire bicycles.
(photo credit: GPS56/CC)