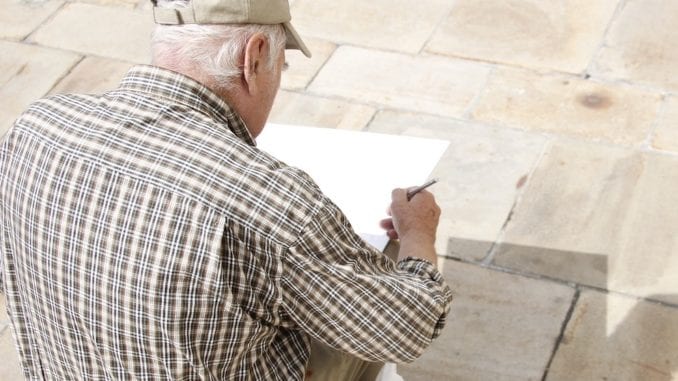 LINDEN, AB
Card-carrying conservative Mr. Rempel has been vocal in his anti-vaccine opinions for quite some time, often posting memes and YouTube videos on Facebook to support his views. So it was quite the shock for Mr. Rempel to discover that he's been unintentionally spreading far left propaganda for years.
"It all started when Ben Shapiro came out in favour of vaccines. I was like, 'waut de schissjat' is going on here! Then conservative Premiers Brian Pallister and Jason Kenney encouraged people to take vaccines," said Mr. Rempel. "Even Trump speaks positively of the vaccine. All my conservative heroes are pro-vax! I couldn't figure out what was going on!"
Gradually, Mr. Rempel discovered he wasn't a right-winger at all, and actually had a lot more in common with the views of local hippie and naturopathic "doctor" Sunshine Flowerchild.
"You can't trust the big corporations," said Flowerchild. "They're just in it for the money! It's much better if you just allow your body's natural immune system to do the work that Mother Nature designed it to do. No need to give all your money to Big Pharma, that capitalist swine! They'll just poison you with their so-called medicines. Oh, yeah, and eat organic … the way our grandmas used to do it!"
Rempel found himself agreeing with absolutely everything the strange hippie woman had to say.
"Then I discovered one of the big proponents of the anti-vaccine movement was environmental lawyer Robert F. Kennedy Jr! An establishment Democrat! And a Kennedy to boot!" said Rempel. "It's strange, I never would have imagined I'd ever be in bed with a Kennedy … but it looks like I've got more in common with Marilyn than I thought."
After looking at all the evidence for himself, Rempel had to conclude that "yes, indeed, I am a leftist," though he still insists on wearing his MAGA hat for some reason.