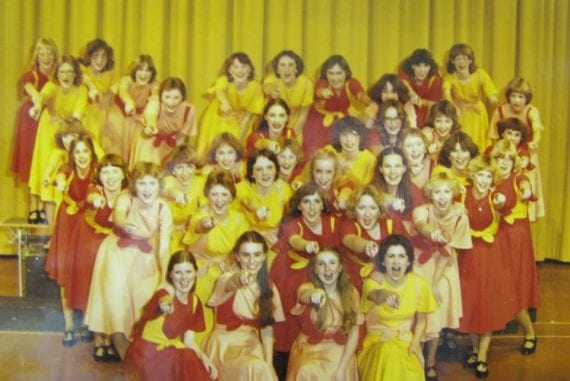 STEINBACH, MB
For more than three decades, from the 60s through the 80s, youth choir the Treble Teens were Steinbach's most famous export, travelling across the globe with their beautiful voices and almost-dancing. Forbidden by the community from actually dancing, the singers instead 'step-touched' in time to the music.
"We're hoping the 'step-touch' will replace twerking," said one former Treble Teen member. "I'd be happy to offer lessons to anyone who's interested in learning how to fool the elders into thinking you're not really dancing."
According to former members, the 'step-touch' is a complex movement involving stepping to the left or right and then touching your feet together, and doing so in a repeated pattern in time with the music. This wild and crazy near-dance move caused quite the uproar in 1970s Steinbach.
"I had to get my parent's permission to do the step-touch," recalls one woman. "I know my mother was not very impressed, but I told her it was a kind of prayer and she bought it."
Step-touch classes are being offered in Steinbach this winter for anyone interested in maintaining this Mennonite tradition of pretending not to be dancing.
(Photo credit: steinbachonline.com)