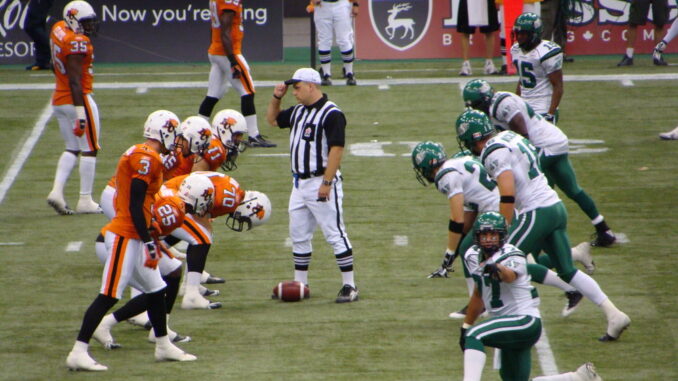 SASKATOON, SK
Just because the Riders missed the playoffs this year doesn't mean households throughout the province won't be tuned into the big game this afternoon. The Wiebes of Saskatoon, for example, will be firing up games they've PVRed from 10 years ago.
"We've got the de-alcoholized Pilseners and Old Dutch chips read to go," said Mr. Wiebe. "Around here we never miss the big game … even if the big game was, like, ten years ago or whatever."
The Wiebes are hosting a Riders Re-run watch party this afternoon and have invited all their relatives plus the cell group from church.
"I've got every Riders victory from the past two decades saved on my PVR," said Wiebe. "I think we'll be able to watch them all this afternoon."
Wiebe especially enjoys rewatching the time the Riders just barely beat the Bomber's backup quarterback in the 2007 Grey Cup.
"Ahh, those were the days," said Wiebe. "You know I don't envy those playoff-bound teams at all. I mean, they've got to sit on pins and needles all afternoon, whereas I already know the outcome of all these games here on my PVR."
Meanwhile, Mr. Unger of Winnipeg has just recently retired his old VHS tape of the 1990 Grey Cup, which he wore out from watching it over and over for close to three decades.
(photo credit: radiobread/CC)