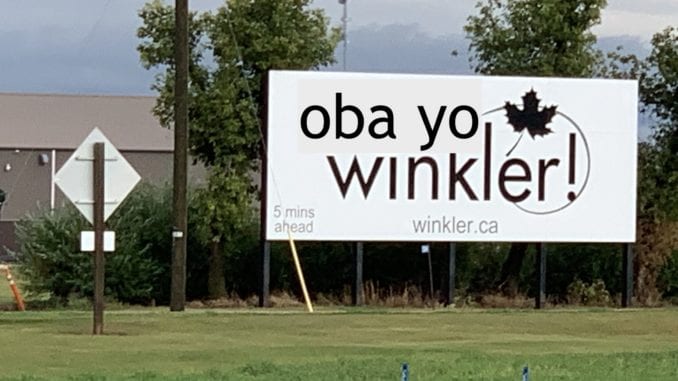 WINKLER, MB
In order to more accurately reflect the local vernacular, the City of Winkler has decided to replace the slogan 'Yes Winkler' with 'Oba Yo Winkler'.
"The sign is going to lure more Mordeners over here than ever before," said Winkler marketing expert Mr. Heinrichs. "I'm even expecting a huge surge of Reinlanders!"
For years, Winklerites have been unsettled by the Yes Winkler sign as they returned to the city after a drinking trip in Morden, and locals are feeling relieved by the new slogan.
"Now that's more like it," said Mr. Unger. "Finally I can be welcomed back into town in a more befitting manner!"
Some, however, feel the changes have not gone far enough.
"Oh, come on, yet!" said Mrs. Wiebe. "Everyone knows that should be Oba yo Vankla!"