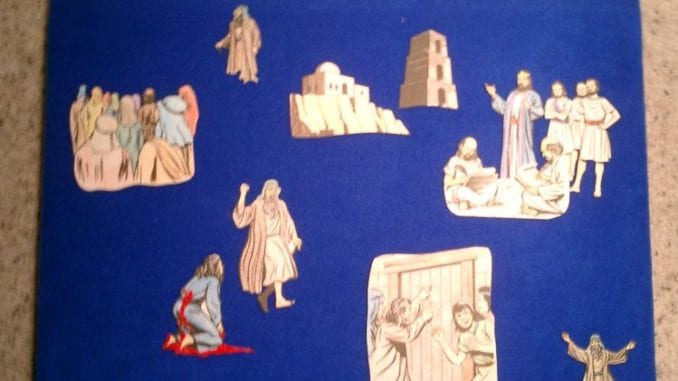 AYLMER, ON
Parademics had to be called to the local Kleine Gemeinde church this past week after grade 2 Sunday School teacher Annie Friesen, 76, became stuck to the flannelgraph board.
"We get flannelgraph-related calls once in a while in Aylmer," said Sgt. Driedger, "but this was quite a unique situation. Mrs. Friesen was stuck to that thing like glue."
After a three-hour procedure, medical personnel extracted Mrs. Friesen, and her wool sweater, from the flannegraph board, along with a number of flannelgraph camels, three flannelgraph disciples, and a few Old Testament prophets.
"Mrs. Friesen is recovering, but it was touch and go there for a while," said Driedger. "She was only fifteen minutes into her lesson at the time of the incident. Any longer and she might have been permanently stuck to that thing."
Friesen hopes to make a full recovery and plans to be back telling flannelgraph stories later this fall.
(photo credit: Bjorn Bulthuis/CC)