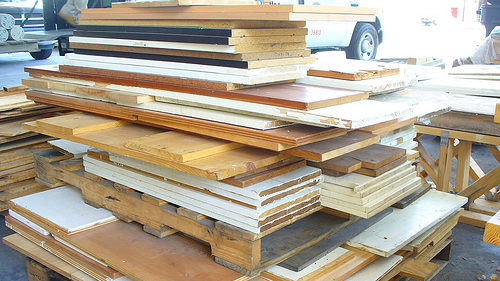 STEINBACH, MB
16th century Anabaptist leader Menno Simons made an appearance at a new Steinbach hardware store this week to donate some 'gently used' items he no longer had use for. Among the items he donated were a claw foot bathtub, a collection of feather pens, and some boards reclaimed from a pulpit he used for decades.
"The place is called Menno Mart," said Simons. "So, you know I had to check it out."
Simons says he debated with his wife Gertrude about the definition of the term 'gently used,' saying that 'gentle' is a relative term.
"One man's gently used mattress is another man's treasure," said Simons. "Stained or not, it's a pretty good mattress. It served me well, anyway. It's too bad they won't take it."
Simons says he's disappointed he's unable to attend the grand opening today, but is hoping to stop by at Menno Mart later in the week for supplies, as he plans to re-shingle his roof before the snow flies.
"I really want to get that fixed," said Simons. "It'll be nice to help a non-profition organization…and fix my ice-damming problem at the same time."
(Photo credit: by Reuse Warehouse Houston/CC)