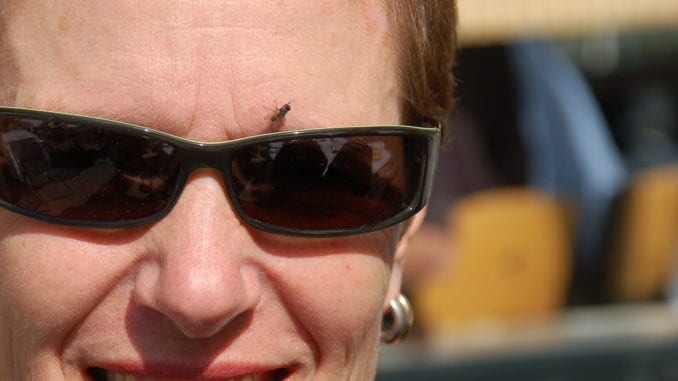 WINNIPEG, MB
It's that time of year again. Flies. Everywhere. However, for area woman Erin Stobbe, 51, the little pests are something of a blessing.
"I believe in non-violence," said Stobbe. "Who am I to deprive this fly the right to live a fruitful and meaningful life."
Stobbe tossed her flyswatter more than two decades ago and her home has become a refuge for flies, spiders, and other insects.
"In fact, I let this little fellow perch on my cheek whenever he feels like it," said Stobbe. "I even bring him along to the Women's Quilting Night sometimes."
Relatives have already discussed holding an intervention, though not until they thoroughly explore the scriptures to see just how pacifist they really need to be.
(photo credit: Stephanie Young Merzel/CC)