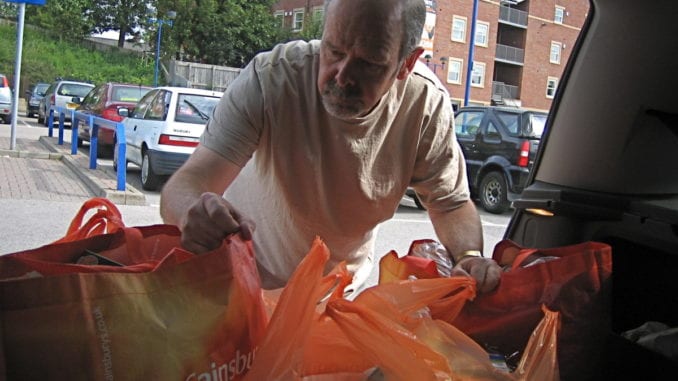 STEINBACH, MB
Almost thirty years after the store shut down, the Schellenberg family of Steinbach is still waiting on parcel #87 at the parcel pickup line at Penner Foods.
"Martha's birthed three children in this parcel pickup line," said Mr. Schellenberg. "Heck, we even had our first grandchild just last month."
The Schellenbergs are still waiting for a parcel containing three bags of La Cocina chips, 300 grams of bologna and two rings of Bergman's farmer sausage.
"Oba, that sausage is worth the wait," said Mr. Schellenberg. "The last time I tried it back in 1987, it was quite tasty!"
According to sources the long wait is due to an error when young Timmy Friesen accidentally loaded the Schellenberg's parcel into the Bueckert's station wagon.
"I tried to tell the Schellenberg's that, but they insisted on staying in line and waiting for their formavorscht," said Timmy Friesen, now a Steinbach city councillor. "I really just wish the Bueckert's would come back with that parcel and set the record straight."
The Bueckerts, however, moved to Abbotsford in the mid-90s and haven't been seen since…nor has their formavorscht.
(photo credit: Simon James/CC)