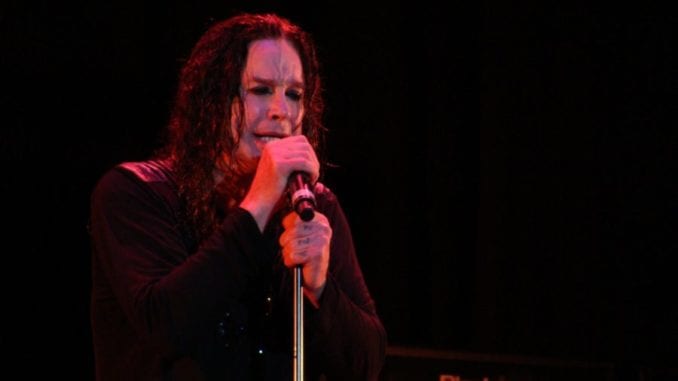 BEVERLY HILLS, CA
Legendary English rocker Ozzy Osbourne added his name to a petition that seeks to end the Trump Administration's proposed metal tariffs. The new law is intended to protect American metal such as Metallica, Megadeth, and Slayer while imposing heavy taxes on foreign metal such as Black Sabbath, Iron Maiden, and Opeth.
"Maybe I'm a little paranoid, but I'm really suspicious of any restrictions on the free and open trade of metal," said Osbourne from his Beverly Hills mansion. "Metal is a universal language that transcends national and geographic boundaries. I'm outraged that the White House would try to stop the spread of foreign metal!"
The new metal tariffs will hit the British and Scandinavian metal scene the hardest.
"I've heard they're going to tax black t-shirts and pentagrams," said an outraged local metal fan Darrel McGunnarson, who also added his name to the petition, despite pleading from his wife to stay out of it. "This is the worst news I've heard since the breakup of Pantera!"
It is not known how the metal tariffs will affect Canadian and Mexican metal, and at press time Annihalator and Brujeria were unavailable for comment. Rumours continue to surface, however, that the new trade laws may prevent the importation of stage blood and live bats.
(photo credit: Alberto Cabello/CC)