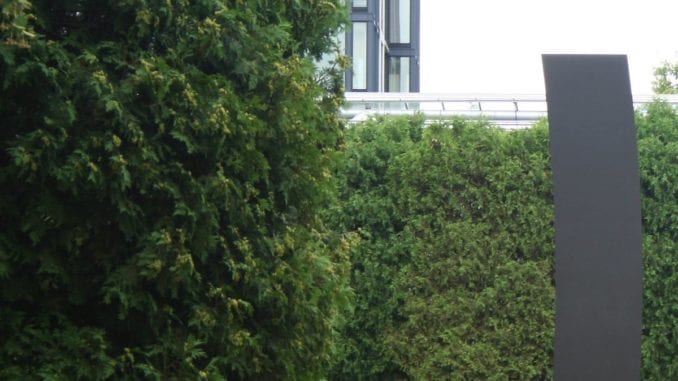 WINKLER, MB
Strange metallic objects have been popping up at significant sites across the world in the past few weeks. A shiny metal monolith in the parking lot by the Co-op in Winkler is the latest example of this phenomenon.
"When I got to work this morning I found this large metal monolith and an empty bag of Ronnie's Jumbo," said Co-op manager Mr. Schellenberg. "We don't know where it came from but we're thinking maybe Rosenort or Chihuahua."
Scientists from the Dills and Other Preservatives Department at the University of the Pembina Valley have been on the scene investigating.
"It could be aliens, of worse, jantsieders," said Professor Rempel. "All I know is right now I've got to move this thing becuse I'm trying to fill my tank and its in the way!"
Close inspection has also revealed a mysterious family tree of the Dueck family which includes a few Loewens.
"I can't figure this out," said Rempel. "All I know is I'm not going anywhere near that thing!"
And just as mysteriously as it appeared, the monolith was gone the next morning, though witnesses at they scene, claims it was spotted in the back of Corny Fehr's pickup heading east on the 14 towards Plum Coulee.
(photo credit: Michael Hicks/CC)