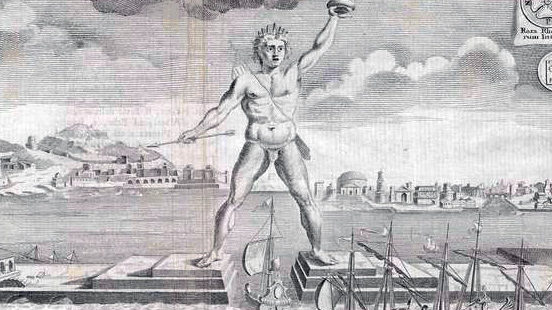 TORONTO, ON
The 30-year-old Rogers Centre, aka SkyDome, in downtown Toronto is set for demolition this winter, but locals don't have to wait long for the newest Toronto attraction as a massive 100-meter tall statue of Premier Doug Ford is already being planned to replace it.
"The SkyDome was such an iconic spot on the Toronto skyline, that we had to replace it with something equally iconic," said Toronto land developer Mr. Miller. "All the plans are in place and by next spring, residents of the GTA can expect to see Doug Ford straddling downtown Toronto with one foot on Front Street and the other one just across the Gardiner Expressway."
The mockup illustrates Premier Ford with a sword in one hand and a torch in the other while sporting nothing more than a loincloth.
"It looks great from all angles," said Miller. "But the best thing about our statue is that a trip on the elevator to the crown on the top of Rob Ford's head will only cost five dollars more than a trip up the CN Tower," said Miller. "And our glass bottom floor is much more transparent."
The statue will also feature a revolving restaurant that serves nothing but cherry cheesecake.
"We're not sure where we're going to put the Blue Jays," said Miller, "but we're hoping BMO Field can accommodate a third team."
Meanwhile out in Alberta, Premier Jason Kenny is already working on chiseling his visage into Cascade Mountain.