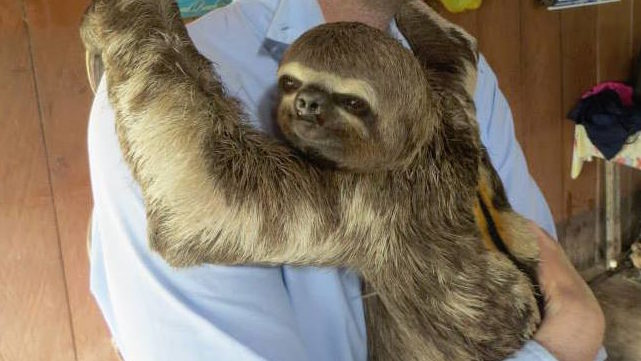 ASUNCION, PARAGUAY
The competition was fierce at the International Mennonite Dance-Off in Asuncion, Paraguay this past week. While Arturo Penner was able to hold his own through four rounds of competition, in the end it was a three-toed sloth collected from a nearby jungle that ultimately took home the lucrative $32 prize.
"Sloths are known for sleeping all day long, moving very slowly, and clinging tightly to things, so it was pretty clear, none of the Mennonites in the competition stood a chance against such dynamic dance moves," explained Mennonite Dance-Off President David Wiebe of La Crete, Alberta. "That sloth could sure cut a rug…at least compared to any Mennonite."
Dancing is forbidden in, like, basically every Mennonite community, but that didn't stop over 1000 participants from entering the competition. However, since sedentary animals were also allowed into the Dance-Off, most of the Mennonites went home disappointed.
"I tried, honestly, I tried," explained runner-up Penner. "They even played my favourite song 'Smooth Criminal' but when the sloth started to just sit there and blink his eyes a little bit, I knew I didn't stand a chance."
Since the result, there has been some discussion of banning sloths from entering future competitions to make it a little fairer for the Mennonites.