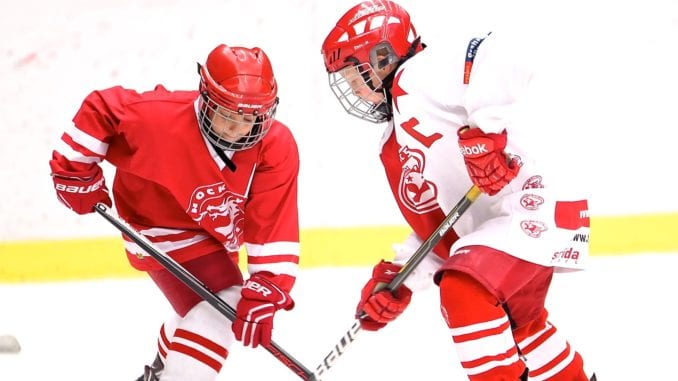 NOT WINKLER, MB
A Morden junior hockey team has decided to adopt a new nickname that was the most fitting and local name they could think possibly think of: The Not Winklers.
"We scratched our heads trying to come up with something that was local, relevant and relatable, and we decided that the defining characteristic of our town, even more than corn and/or apples is not being Winkler, so we went with that," said Morden resident Mr. Penner. "The Morden Not Winklers are going to totally destroy the Winkler Not Mordens next season!"
The Not Winklers have adopted a new logo of a liberal Mennonite consuming adult beverages and thumbing his nose at those prudish Winklerites.
"When you think of Morden, what do you think of? The mosasaur? Stone buildings? Chicken Chef?" said Penner. "Well, yes, of course, but more than all that, you know that the six miles between us is the longest six miles in Canada!"
Mr. Penner said the idea for the team name came to him after being mistaken for a Winklerite during a trip to Jantsied.
"Those Jantsieders think we're all the same!" said Mr. Penner. "But I can spot a Mordener by their tank tops and short shorts a mile away… make that six miles away!"
The Not Winklers are set to make their debut sometime this winter at a new arena right on the spot where Highway 3 becomes Highway 14.