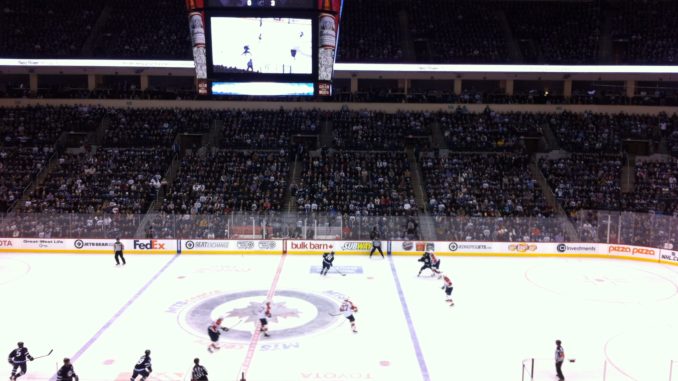 WINNIPEG, MB
After it was discovered that the Winnipeg Blue Bombers' home playoff game on Sunday December 5 was in direct conflict with the Jets game at the same time, it became immediately clear that there would need to be a change to allow Mennonites to attend an evening service and slam back a few cheese curds between games.
"We looked at the time slot and thought, 'there's no way Mr. Wiebe can make it all the way from IG Field to Canada Life Centre in that amount of time," said scheduling manager Billy Kroeker. "Especially not if he has to stop by the EMBCMBGC church for some dills and a quick sermon."
The Jets have agreed to add an extra half-hour between the two games so that people like Wiebe can down a few rolled up slices of proceeded ham between games.
"We've stretched it all we can," said Kroeker. "But you better grab your raisin buns and run. The puck drops at 7."
Rev. Barkman says he plans to shorten his sermon that afternoon to accommodate sports fans.
"Instead of a verse by verse exegesis of 1 Timothy, we're just going to have Mrs. Penner recite Psalm 23 and call it a day," said Barkman. "I'm hoping to hit up both games myself."
Mennonites are warned not to try to sneak in their own Jell-o salads, unless they fit into a tiny clutch bag.
(photo credit: Sajeewa Welendagoda/CC)