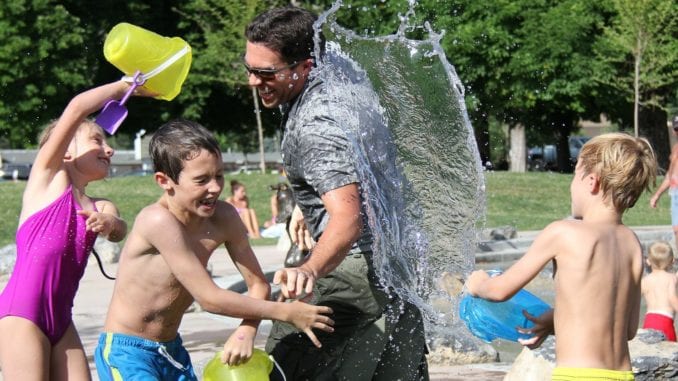 GOESSEL, KS
Just when everyone thought that water fights in the summer of 2020 would be a no-no, the innovative Koop kids of Goessel came up with a creative solution: hand sanitizer.
"It's not the ideal way to cool off, but it's better than nothing," said 11-year-old Isaiah Koop. "Keeping six feet away is no problem with the water gun I've got, though I sure hope the hand sanitizer doesn't clog up the system."
The Koop kids have already been trying out the new hand sanitizer fights and say it was all fun and games until Dad got involved.
"We were having a blast until Dad hauled out a water ballon filled with medical grade sanitizer," said Isaiah. "Luckily he's out of practice and he couldn't lob that thing more than a few feet."
In the end Dad had to raise the white flag after all fifteen of his kids hanged up on him and doused him with glycerol.
"After that it was time for a shower and a nice long meddachschlop," said Dad. "I might even crack open a dry cider or two."
Dad was so thoroughly sanitized this afternoon that his wife Anne was finally willing to join him for an afternoon nap for the first time in ages.