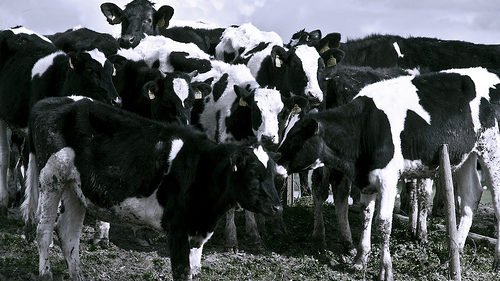 WASHINGTON, DC
Inspired by a similar tradition in small town Spain, American Mennonites plan to hold their annual 'Running of the Dairy Cows' today in Washington, DC.
"It's nice to see they've already roped off the streets for us," said event organizer Johan Krehbiel. "We're going to release more than 1000 dairy cows , so I'm hoping it will create quite the excitement in the DC area."
Krehbiel says the annual event attracts hundreds of Mennonite participants who slowly saunter in front of the cows.
"Mennonites love this event since cows are a lot safer than bulls. Plus, we always send a few people behind to scrape up the manure," said Krehbiel. "This year, however, I think we'll just leave it there."
Krehbiel says the Running of the Dairy Cows is "by far the most interesting thing happening in Washington, DC today," and hopes for a huge turn out.
"We invite everyone to come on down," said Krehbiel. "Bring a cousin, bring a bag lunch…you can even bring your own dairy cow if you'd like. By noon I'd like to see Pennsylvania Avenue literally swimming in cow patties and smiling Mennonites."
(photo credit: by Jorick77/CC)