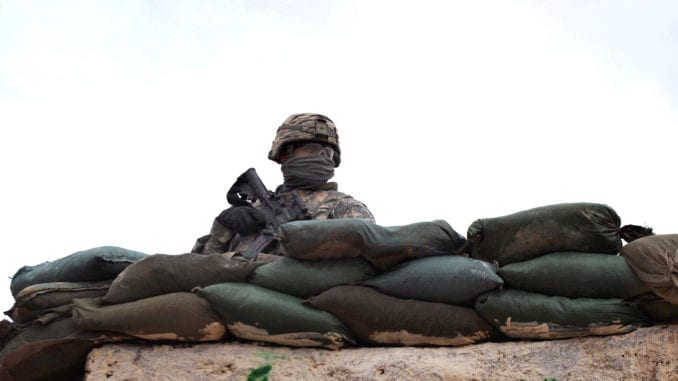 ASHLAND, PA
The National Guard were rushed into a small Pennsylvania church this past Sunday after a Mennonite woman attempted to get behind the pulpit and elucidate the audience on the Book of 2 Peter. Not knowing what to do, the elders scrambled to call in the authorities.
"We don't really have a contingency plan for this sort of thing," said Elder Miller. "It's never happened before and it never occurred to us that it would. For centuries, our philosophy has been that it's much better to hear a sermon from a vastly undereducated human being with a pair of XY chromosomes than an intelligent, well-informed, and eloquent human being with two X chromosomes!"
Mrs. Horst was ten minutes into her sermon before the military arrived and shut things down.
"Quite frankly, we're not really sure why we're here," said Lt. Dawson. "But when a Mennonite elder calls us, we just show up, no questions asked."
Mrs. Horst was detained on charges of disrupting the peaceful ignorance of the elders and an obscure law called "making a man look like a fool." She was released three days later and spoke to reporters.
"I encourage other Mennonite women to do this. Just go on up there," said Miller. "The great thing is, as pacifists, there's really not much the elders can do. They can't physically get in your way. They have to let you talk."
A source in the U.S. military, who did not want to be named, told us they would no longer intervene in such cases and thus Mennonite women, "have absolutely nothing to lose and might as well smash the patriarchy."
(photo credit: the US Army/CC)