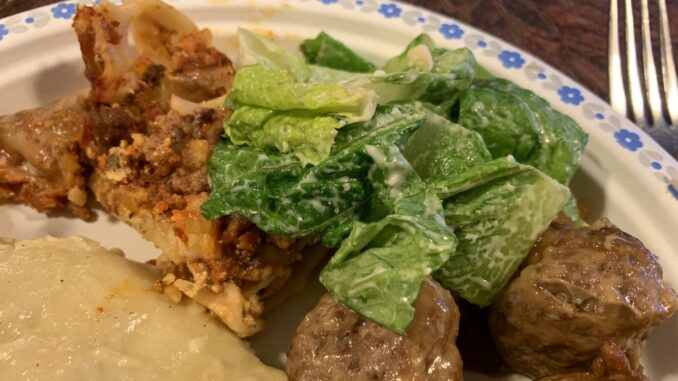 WINKLER, MB
Abe Toews of Winkler was at the extended Toews gathering this weekend when he got to the end of the potluck line and decided he had just enough room on his plate for between one and two thousand dollars worth of Caesar Salad.
"I shouldn't have taken quite so many meatballs," said Toews. "Otherwise I might have been able to fit another couple grand worth of romaine lettuce on there."
All the Toewses could not figure out who among them had the financial wherewithal to purchase so much pricy lettuce.
"Maybe it was Taunte Tina," said Toews. "She's been known to squirrel away money over the years."
Each leaf of salad was treated with special care this year by the Toewses.
"I told Timmy he wouldn't get any dessert until he finished the $300 of salad he had left on his plate," said Brenda Toews. "I mean that's a sizeable chunk of inheritance he's leaving on the plate there."
Later, Taunte Tina confessed to bringing the salad, and greatly regrets not signing up for pistachio salad like she usually does.