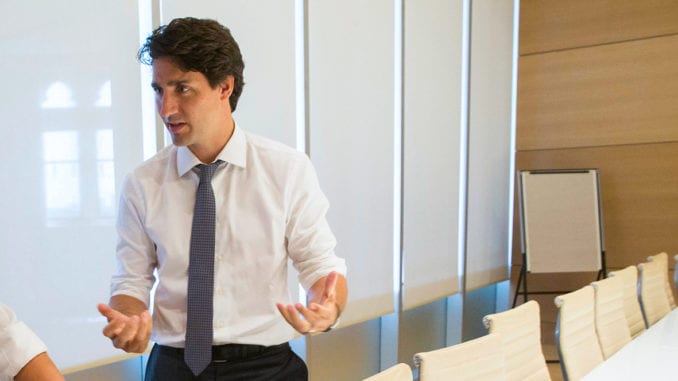 OTTAWA, ON
Knowing he was soon going to face the biggest scandal of his political career, Canadian Prime Minister Justin Trudeau made sure Canadians "had a few months to get nice and toasted" before the scandal broke.
"What SNC-Lavalin?" remarked Trudeau at a brief press conference outside his office. "Here, have you tried this new strain?"
In an act of sheer political genius, the Trudeau Liberals calculated precisely the amount of time it would take to get everyone high before the news would come out.
"I knew there would be supply issues at first, so I couldn't fire Jody Wilson-Raybould until we got that settled," said Trudeau. "It's been a few months, so I'm sure, by now, no one's paying attention to my shenanigans at all!"
Knowing there might be a few sober individuals still left in the nation who might try to hold him accountable for his actions, Trudeau had a back-up plan.
"If cannabis doesn't work," said Trudeau. "Hockey will."
Trudeau's strategy was to distract Canadians by making sure as many local hockey teams as possible were in a solid playoff run.
"How else do you explain the Leafs' season?" said Trudeau. "Unfortunately, I couldn't do anything about the Canucks. Not that it was needed. Weed has always done its job on the west coast."
Desperate to avoid further scrutiny, Trudeau is planning to hold a massive nation-wide 75% off weed sale if this scandal gets out of hand.
(photo credit: Presidencia de la Republica Mexicana/CC)